A group of advocates and social service providers are trying to make sure Massachusetts gets as much supportive housing as possible with federal pandemic relief money.
Late last year, Governor Charlie Baker signed a nearly $4 billion package, with funds from the American Rescue Plan Act, or ARPA. It includes $150 million for permanent housing with support services; much of it is for people who have been homeless or are vulnerable to housing insecurity.
In permanent supportive housing, tenants have case managers who help them find and track services, including mental health treatment, job training, and budgeting.
ARPA funds can go a long way toward ending homelessness, according to Christi Staples, vice president of policy and government relations at United Way of Massachusetts Bay and Greater Merrimack Valley.
"This is the largest injection of funding for supportive housing, in particular, that the Commonwealth has received," Staples said. "So that alone is a game-changer."
Staples leads a loose coalition of more than 70 social service providers, advocates, developers and philanthropists. The group is developing a plan to expand permanent supportive housing for homeless people in Massachusetts.
Staples says the coalition has applied for ARPA funding for supportive housing and wants to make sure there is a vision for it, so it has the biggest impact possible.
"Without a strategy and really looking at the population that needs housing and where the gaps are, we're not really strategic in ending homelessness," she says. "It's a piecemeal approach for pockets of intervention."
One of the coalition's first priorities is to collect data on homelessness. The group wants to propose a clear number of permanent supportive housing units that should be built in each region of the state.
In 2020, the most recent year with complete data, Massachusetts had approximately 8,600 units for unaccompanied adults exiting homelessness and more than 1,700 for homeless families.
According to Staples, the state likely needs about 1,800 apartments with additional support services for chronically homeless adults, but the data is not finalized. Estimates for other populations, including families and youth, are unclear.
"Without a strategy and really looking at the population that needs housing and where the gaps are, we're not really being strategic in ending homelessness."

Christi Staples
Social services officials have long said they want a state plan to create a strong supply of permanent, supportive housing.
"I would say we were able to accomplish a lot, but it took a coalition to come together to say silence is not an option here," Staples said.
No one from the Massachusetts Department of Housing and Community Development (DHCD) agreed to be interviewed for this story. However, a spokesperson said the agency has had an annual round of funding for permanent supportive housing developments since 2014. And at the start of the pandemic, it asked for innovative proposals to convert buildings such as motels or hotels into accommodations with permanent support services.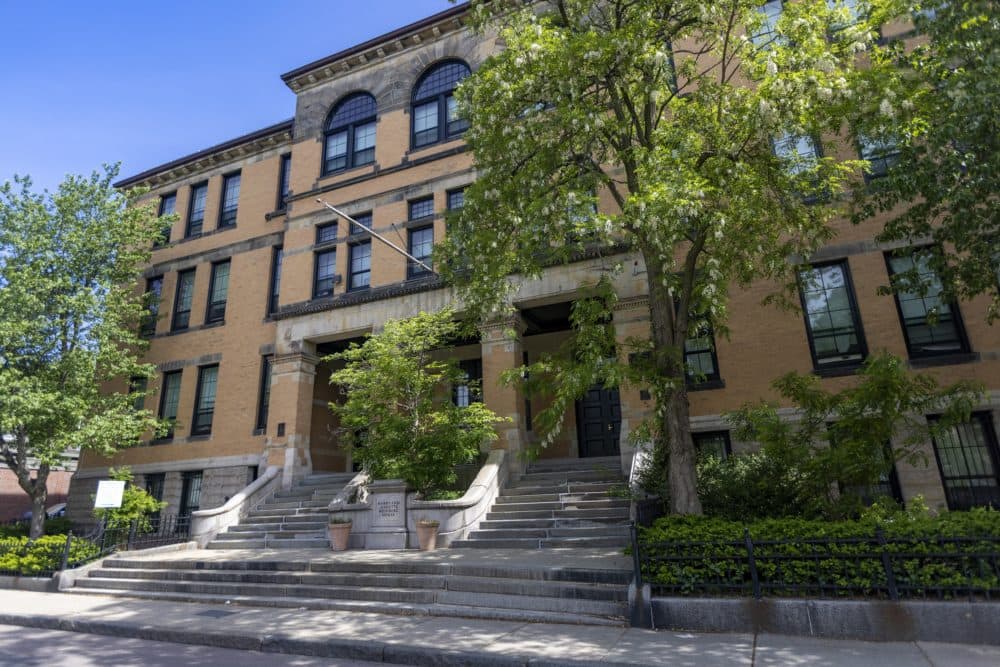 According to attorney Joyce Tavon, providing funding for individual projects is not the same as creating a proactive statewide plan.
"We have a huge crisis," says Tavon, senior director of policy and programs for the nonprofit Massachusetts Housing & Shelter Alliance. "We have such a housing crisis, such a scarcity of supply."
An increase in homelessness during the pandemic shows that the state and every community must remove barriers to housing development, she says. People came from all over the area to a huge tent camp near Massachusetts Avenue and Melnea Cass Boulevard in Boston – or 'Mass'. and Cass' – before the city cleaned it up and worked with social service organizations to get many people into treatment and housing.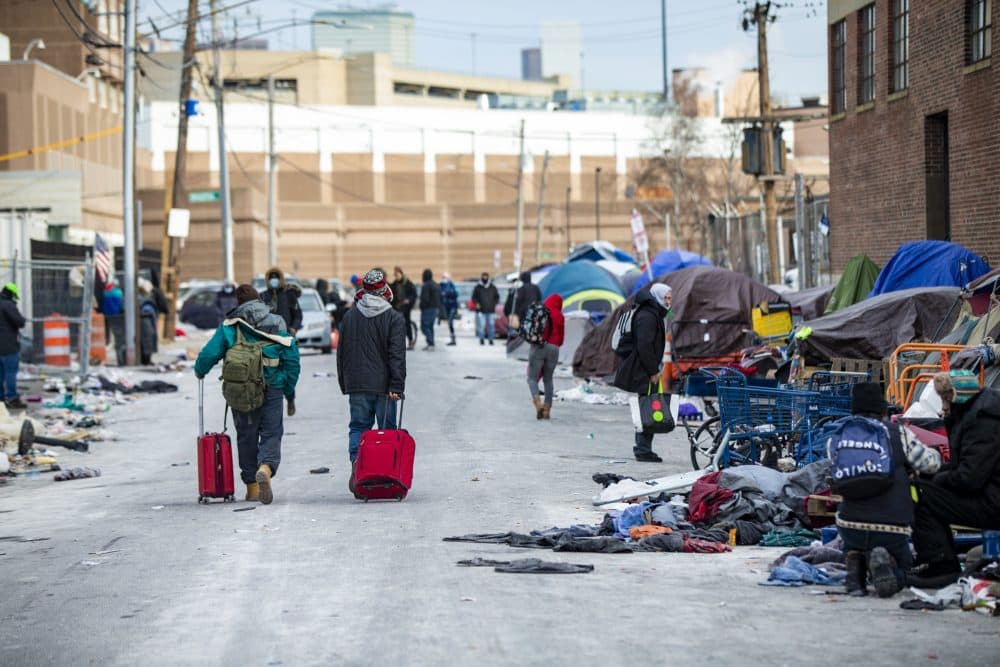 "We're dealing with a humanitarian catastrophe. Absolutely, we've seen it with 'Mass. and Cass', but it's happening in other places – smaller versions of this encampment," Tavon said. "So we need the state to help us as well on how do we get municipalities to relax their restrictive zoning a bit? And what will it take to get more projects that provide supportive housing? And not Just leave it to the kind of homeless service/housing provider, like, 'Go find out.'"
Here's how ARPA's funding breaks down:
$15 million is for permanent supportive housing for people who have lived on the streets or in homeless shelters;
$50 million is for supportive housing for people – including families – who are chronically homeless;
$65 million is dedicated to affordable housing combined with services for those who have fled domestic violence or human trafficking, state Department of Mental Health clients, seniors and others
The final $20 million will go to supportive housing for veterans.
Father Bill's & MainSpring, a South Shore organization that houses homeless people, is about to complete the creation of 69 permanent supportive housing units in a former Rodeway Inn in Brockton. The state funded the conversion project after launching this call for innovative proposals a few months after the start of the pandemic. He also funded a project in Boston.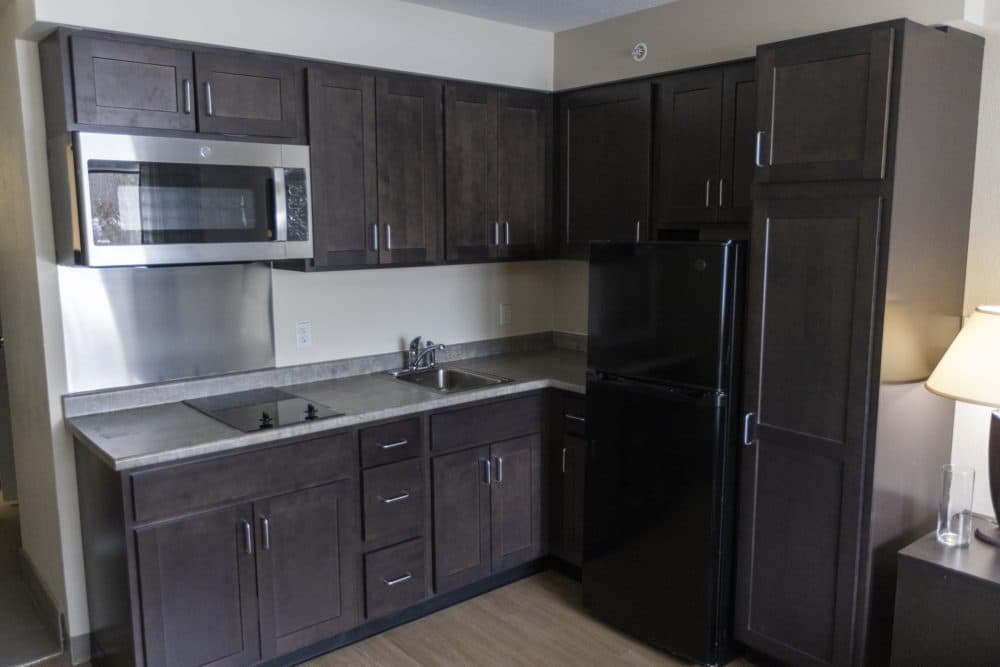 John Yazwinski, president and CEO of Father Bill's & MainSpring, says the hotel-to-housing development is an example of what can be done with ARPA funding — if used wisely. and that other resources are in place. The creation of housing is only the beginning; providers must maintain tenant stability.
"We never had that opportunity," he says. "Having the capital – having this money from ARPA – that's great. But we still need to see a commitment from the state like, how are we going to get the operating money… and how are we going to we have the services?" said Yazwinski. "As great as this project is, we always applied for the operating grants, and we got them. And we distribute the services on a piecemeal basis to various funding sources."
The DHCD says this year it funded services to convert 200 existing homes in the state into supportive housing.
Meanwhile, Yazwinski points out that the 69 new units in Brockton only make a dent in the need. For every five people who leave his organization's MainSpring shelter, he says, six people come looking for a bed.